Bemidji State University aquatic and wildlife biology double-major, Marissa Pribyl, recently presented prize-winning research concerning a possible link between an understudied fish species and one of Minnesota's most concerning aquatic invasive species.
Red Lake, Minnesota's largest inland lake covering over 288,000 acres, has been infested with zebra mussel larvae since 2019, likely introduced unintentionally by boaters after hitching rides on boats brought from other infested lakes in the state. Populations of harmful adult zebra mussels are low, however, leaving many area fisheries researchers scratching their heads.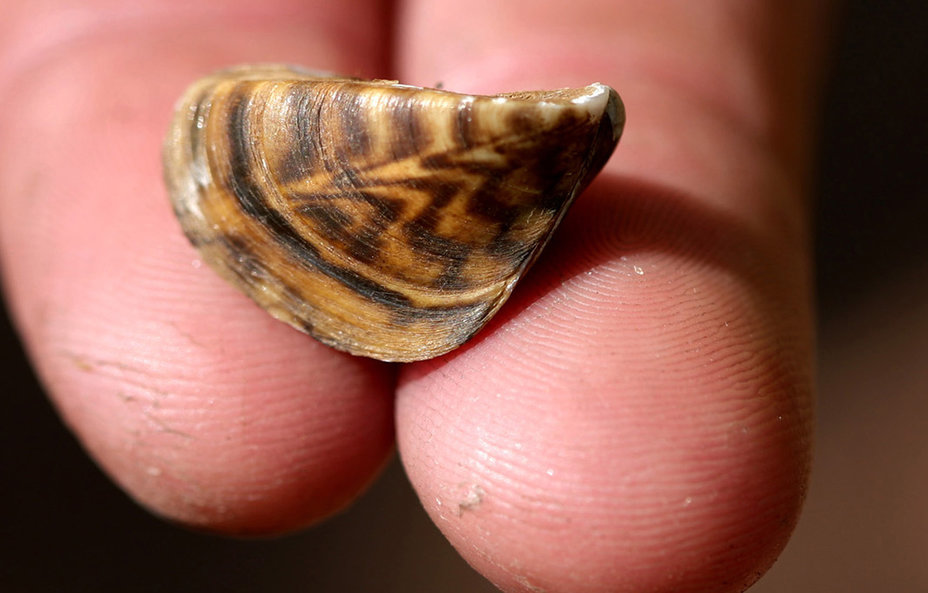 Much more common in Red Lake are freshwater drum, a fish species with blunt snouts, humped backs and males that grunt during breeding season to attract females. They can be found through much of North and Central America. Despite this diverse range, their diets and habits remain relatively unstudied by the fisheries community. It is known that they regularly feed on members of the mollusk family, which zebra mussels belong to.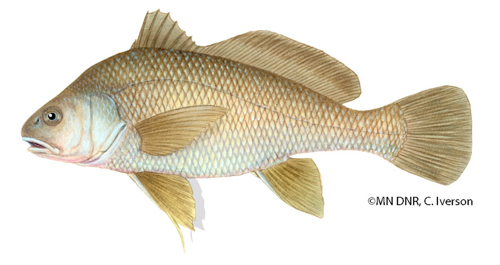 What keeps adult zebra mussel numbers low in Red Lake, even while they cause massive ecosystem impacts in other northern Minnesota lakes? Could the lake's freshwater drum be keeping zebra mussel populations in check?
Pribyl, who is from Bemidji, was determined to find out.
In July and October 2022, and with the help of professionals from Red Lake Nation's Department of Natural Resources, she examined stomach contents of 159 freshwater drum for evidence the fish had been feeding on zebra mussels. Even though freshwater drum in other lakes are known to eat zebra mussels, Pribyl's samples showed no evidence of it happening in Red Lake.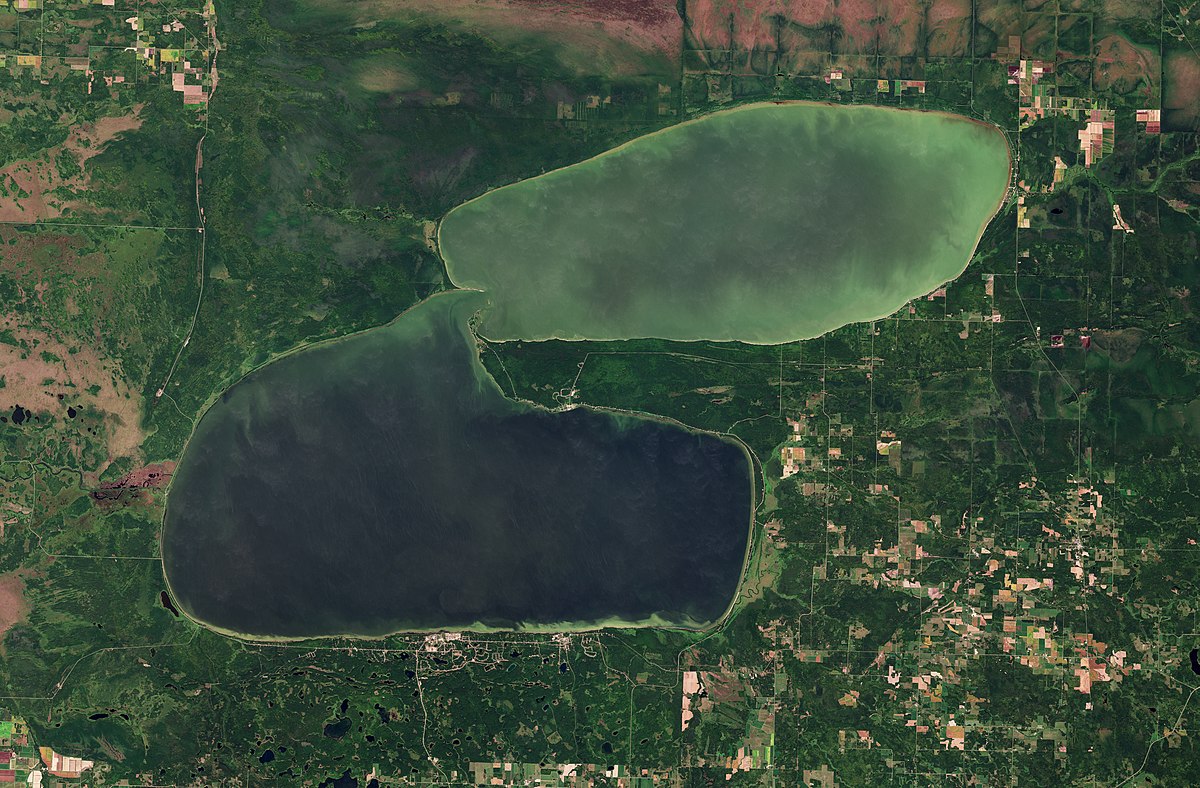 Pribyl entered her research into the student poster competition at the Minnesota Chapter of the American Fisheries Society's annual meeting on January 31, 2023 in St. Cloud. Despite strong competition from other student biologists, she won best student poster honors. She believes her research stood out to judges because freshwater drum are not frequently researched.
"It was a great feeling," she said. "I was grinning ear-to-ear and couldn't believe I won since there were many other great research projects there."
Even though her initial research did not explain why there are so few adult zebra mussels in Red Lake (which is a good thing), Pribyl plans to continue her research by exploring other possible contributors. Her results will be shared with Red Lake Nation Fisheries officials.
"I plan to collect water chemistry data and compare the type of substrate [the material found on the lake bottom] between Upper and Lower Red Lake, which will hopefully give us a better understanding."
After graduating from BSU in May, Pribyl will head to Alaska to research coho and cutthroat salmon as a fisheries technician. Applying to graduate school is also in the works for the budding fisheries researcher.
"I'm very appreciative for my time at BSU, and am especially thankful for the amazing professors who have mentored me throughout the years. BSU will always have a special place in my heart," Pribyl said.
About Aquatic Biology
Bemidji State University is the only institution in Minnesota to offer a four-year degree program in aquatic biology. This program includes the study of lakes, rivers, streams, wetlands and organisms such as bacteria, protozoa, invertebrates, insects, fish, aquatic plants and more. Aquatic biologists also study nutrients, light and pollution and how these affect the water systems.